Dj Sonic
Administrador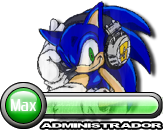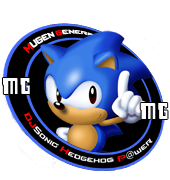 ---

Nº de Posteos

: 2439


Fecha de inscripción

: 2009-10-30


Localización

: Argentina



Subject: Google Maps en 8 bits para tú consola Nes Sat Mar 31, 2012 5:09 pm

---

Google Maps en 8 bits para tú consola Nes


En un movimiento que es sorprendente pero a la vez encantador para todos los amantes de la época de los 8 bits, Google ha decidido ofrecer su servicio de Google Maps en una de las mejores consolas de videojuegos de la historia, el NES.

Como pueden ver en el video al final de la nota, usar Google Maps en nuestro NES o Famicom es tan fácil como hacerlo en nuestra PC, smartphone o tablet. Simplemente hay que insertar el cartucho, retirarlo, soplarle porque seguro no funcionará a la primera, volverlo a insertar y conectarle un cable telefónico.

Los servidores en la nube de Google compensarán la carencia de poder de procesamiento del NES, lo que permitirá que tengamos una experiencia agradable. A pesar de que esta versión en cartucho no ha salido aún a la venta, un demo está disponible en el portal de Google Maps, sólo hay que dar click en el botón de Quest que aparece arriba a la derecha. Felicidades Google por recordarnos los buenos tiempos de nuestra niñez. De momento podes probar la versión trial en Google Maps

Fuente: Google

_________________

Click Here or Image!!!

The Best Games & S4 League Status

Spoiler:
sawady
Contributor


---


Nº de Posteos

: 1725


Fecha de inscripción

: 2009-10-29


Edad

: 26


Subject: Re: Google Maps en 8 bits para tú consola Nes Mon Apr 02, 2012 1:26 am

---

ajaja, es por April's fool

_________________

 Someday you will write the new code!

Coding Work:

Raditz - Goku Legend - Gogeta - Bardock - Yusuke  - Punch Cell! - C-18 V0.3  - HighLight Vegeta - Vegeta Bebi (beta) - Saiyan Saga Game!
~FranN
Lv 9 - Level Up



---

Nº de Posteos

: 981


Fecha de inscripción

: 2010-01-17


Localización

: En la ciudad de la furia



Subject: Re: Google Maps en 8 bits para tú consola Nes Fri Apr 06, 2012 10:23 pm

---

Bitch, please
Sponsored content

Subject: Re: Google Maps en 8 bits para tú consola Nes

---