March 2015
Mon
Tue
Wed
Thu
Fri
Sat
Sun

1

2

3

4

5

6

7

8

9

10

11

12

13

14

15

16

17

18

19

20

21

22

23

24

25

26

27

28

29

30

31

Calendar
MG Facebook & Like

Who is online?
In total there are 16 users online :: 0 Registered, 0 Hidden and 16 Guests :: 2 Bots

None

Most users ever online was 230 on Wed Feb 01, 2012 12:08 am

Oars - One Piece Boss Char

Thu Feb 19, 2015 8:29 pm by Wenchu
Hola a todos.

en este caso les traigo un nuevo NPC-Boss char: Oars, el Special Zombie.

saben todos lo épica que resultó la batalla de los Muguiwaras contra este demonio resucitado por Geeko Moria. Se trata de un char que se implementa en mugen como cualquier otro, pero que solo funciona correctamente en su respectiva stage: Thriller Bark Bridge. Si lo utilizan en otra stage, la base del puente aparecerá igual y la movilidad de oz estará limitada como si se encontrase en la stage que le corresponde. Ustedes sabrán ponerlo donde les parezca mejor
.

Los sprites están basados en el juego online "Anime Pirates". Para que …

[ Full reading ]
Comments: 6
Naruto Bijuu

Fri Feb 20, 2015 9:04 pm by Mikel8888
Bueno amigos! despues de unos dias de programacion larga y aburrida, aqui os traigo un nuevo char.

Se trata de Naruto Bijuu. Para mi, la mejor de las transformaciones que tiene Naruto, y la que debio ser la ultima.

Este char es totalmente mi personaje favorito de toda la serie.

Desde que vi su primera aparicion, me encanto esa escena, y siempre pense que algun dia lo programaria. Ahora eso ya no es un sueño.

He tratado de hacer un char divertido y de calidad, basando los movimientos tanto en storm revolution,(Juego en el que podrian haber dado mas de si el personaje en mi opinion) y del manga y anime.

Asi como la forma normal del char …

[ Full reading ]
Comments: 2
Android 8 re-released

Sun Aug 31, 2014 3:16 pm by Betalille


CREDITS : Sprites ripped by Ichiron47, Voice ripped by God Ryu.


Well I know I already posted that here, but it was 2~3 years ago, and this version is no more beta-version.
Maybe people already saw it on other forums, but it seems I forgot this one... heh

So this is a very much updated version, hope you'll like it ! ;D


Spoiler:


[ Full reading ]
Comments: 11
[Bleach] Isane Kotetsu (2015) by Betalille

Thu Feb 19, 2015 12:12 pm by Betalille
As some of you guys might already know, three years ago, I released a very terrible Isane Kotetsu... and by terrible, I mean... really terrible. So I decided one~two months ago that I would recreate an Isane that would be good, at least better than the old one. I hope I respected that... because here it is !


First of all... Credits! You'll also find them in the character's files.

Spoiler:


[ Full reading ]
Comments: 1
Street Fighter - Essence Lifebar by City_Hunter & Dan Mt.

Fri Feb 20, 2015 6:05 pm by Dan Mt.
What's up guys?
Before the release itself, at first, do you know the current Wips by City_Hunter?
Do you? Nice!
You don't? GONNA CHECK THEM NOW!!

Well, while stalking following his WIPs, I really got interest in his work with a SF inspired lifebar. Then, after talk to him and get his permission, I started work on it. And Here it is: Street Fighter - Essence. I just wanted complete the name with something.


480p: Single



360p: Single



MORE SCREENS AND DOWNLOAD.
Have a blessed day.

[ Full reading ]
Comments: 0
Afiliados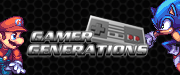 Sitios Amigos y Afiliados:
Most active topic starters
Top posting users this week
Statistics
We have 5814 registered users
The newest registered user is combatbot

Our users have posted a total of 51111 messages in 5434 subjects