July 2016
Mon
Tue
Wed
Thu
Fri
Sat
Sun

1

2

3

4

5

6

7

8

9

10

11

12

13

14

15

16

17

18

19

20

21

22

23

24

25

26

27

28

29

30

31

Calendar
MG Facebook & Like

Who is online?
In total there are 8 users online :: 0 Registered, 0 Hidden and 8 Guests :: 2 Bots

None

Most users ever online was 230 on Wed Feb 01, 2012 12:08 am

MrBuu-LSW sprite style

Tue Jul 19, 2016 4:35 pm by Colosse




link in video's description.


Comments: 0
Turles By MFT

Wed Jan 21, 2015 3:09 am by Tapion
Hola Gente! como les va? hace tiempo que no posteaba por el foro, por motivos personales.
quiero dejarles este proyecto sin terminar porque obviamente no lo voy a seguir, se trata del Turles que había empezado a programar en base al Bardock de Sawady, es por eso que encontraran la jugabilidad muy similar con los mismos sistemas que tiene el Bardock. Quiero aclarar que no es el mismo char que estaba Programando Intoxicados, este ultimo aun esta en proceso, con un sistema totalmente distinto mas similar al de Chrono o los mismos chars de nuestro Team.
Desde ya dejen me agradecerles a Jedi por crear el Sheet de Raditz que sin el no hubiéramos …

[ Full reading ]
Comments: 14
Roster Mugen "Dragon Ball Super M.U.G.E.N 2016"

Fri Mar 11, 2016 12:32 am by ALXVE


My Roster Mugen Link:
https://mega.nz/#!CkphWQza!QSbnnGpSHoqKOEwg0RKAsdkGTh1HDUcF0wug8dYk1HQ

English:
Copilation characteres and stages of Dragon Ball mugen

Español:
Chars y stages de Dragon Ball mugen

Credits Chars:
Screenpack: Misterr07 (Edite el tamaño)
Lifebar DB Xenoverse: Hloader

Chars:
Hell
Mikel8888
Nightmare
Ironjw
Yzan
Misterr07
TheAnswer
G.knux19
YoyoCollao
BoyBoyz
boryema
Ryon
Shinrashi
Heal The World
RAHLONNIR
Xande Toskomics
SANKITI
Merufimu
Infinite
Balthazar
'í'É'í'É
CHOUJIN
DoubleDragon2
Gladiacloud
Stig87
Tomo
MiaoYu
Aoi Minazuki
Neocide
T.O.P.S
sheld

Credits Stages:
557
Alien SSJ
b-gg19
CAHM
…

[ Full reading ]
Comments: 1
DBZ Saga Saiyajin Beta Release

Fri Jan 22, 2016 3:43 am by Tapion
Bien mi idea era lanzar esta beta a comienzos de enero, pero por cuestiones de tiempo se me atrazo.
Que contiene este parche?
Chars:
SON GOKU
Créditos: Neocide & Sawady
SON GOHAN
Créditos: Hitomi, Ryudo & Sawady
stage:
Raditz´s Arrival
Creditos: Legend Ivanhoe
SCREENS:
Choque de Poderes:
Como verán las versiones de estos chars aun son beta, mi idea es expandir un poco mas lo que son …



[ Full reading ]
Comments: 6
Marco The Phoenix

Sat Jul 02, 2016 11:10 pm by Wenchu
En esta ocasión les traemos un char que ha sido muy requerido por todos los seguidores: Marco, el capitán de la 1ra división de la banda de Shirohige. Para los que no lo conozcan, Marco ha comido una fruta del diablo tipo Zoan modelo "Fenix". Se trata de un tipo de fruta muy rara, tanto o mas que una fruta tipo logia. Con esto puede convertirse en el famoso pájaro de fuego. Por alguna razón bastante original Echiro Oda ha decido que el color de este Phoenix sea celest/cyan y no con los colores tradicionales. A mi entender un acierto de diseño, sobretodo para no confundirlo con Ace, quien era usuario de la fruta del diablo del …

[ Full reading ]
Comments: 4
Afiliados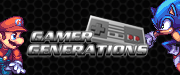 Sitios Amigos y Afiliados:
Most active topic starters
Top posting users this week
Statistics
We have 6087 registered users
The newest registered user is Edgar Coronado

Our users have posted a total of 51851 messages in 5601 subjects