July 2014
Mon
Tue
Wed
Thu
Fri
Sat
Sun

1

2

3

4

5

6

7

8

9

10

11

12

13

14

15

16

17

18

19

20

21

22

23

24

25

26

27

28

29

30

31

Calendar
MG Facebook & Like

Who is online?
In total there are
13
users online :: 2 Registered, 0 Hidden and 11 Guests :: 2 Bots
Dragolink
,
relampago
Most users ever online was
230
on Wed Feb 01, 2012 12:08 am
Dragon Ball Z Stages Added/Updated 07/07/14

Tue Oct 08, 2013 7:56 pm by Legend Ivanhoe
Post Updated/Actualizado 07/07/2014

Hi, MG members, today I'm releasing my latest projects and some updates of my oldest ones. All of my "Dragon Ball Z" stages have been updated along with two new additions. I've improve the graphical aspect of all my old edits and as always you can get two version of them M.U.G.E.N 1.0 and M.U.G.E.N 1.1, have fun and don't forget to leave a comment.

Hola miembros de "Mugen Generations" hoy les muestro mis ultimos proyectos en los que he estado trabajando. Ya se los habia mostrado anteriormente pero aún asi mantenían algunos desperfectos, por lo que que decidí componerlos, para asi …

[ Full reading ]
Comments: 9
Shikamaru_Kid

Sun May 18, 2014 7:40 pm by Mikel8888
Bueno amigos! ultimamente estoy bastante activo y os traigo un nuevo char. Se trata de Nara Shikamaru, el gran estratega. Aunque todo le parezca un royo cuando tiene que actuar puede llegar a ser uno de los mas fuertes de la generacion de Naruto.

Me decidi a hacer este char en un arrebato, simplemente lo vi en un capitulo y dije: por que no? y no me ha llevado mucho tiempo terminarlo, aunque al final ha sido un poco complicado.

La jugabilidad es muy buena, creo que cada vez voy haciendo los chars mas fluidos y mas comodos, es un personaje que tiene poco ataque y poca defensa, por lo que se puede usar a larga distancia, pero tambien tiene …

[ Full reading ]
Comments: 9
Tsunade NZC

Sat Jul 12, 2014 6:16 pm by Mikel8888
Bueno amigos! sigo con los NZC, esta vez traigo a Tsunade, el quinto Hokage, es un char que tenia bastantes ganas de hacer, y que ademas se lo prometi a un chico que me busco los sprites, asi que, si lees esto, aqui tienes a tsunade amigo


La jugabilidad es del mismo estilo que la de minato, he visto por ahi comentarios de que la IA es demasiado floja y se la he hecho un poco mas agresiva a Tsunade, pero no mucho mas, no me gustan los chars que no paran ni un momento, es imposible jugar contra ellos, por lo tanto pretendo hacer los mios equilibrados.

El char se basa en el cuerpo a cuerpo, en la fuerza bruta y en la capacidad de restaurar …

[ Full reading ]
Comments: 6
Videl (Beta) by Team RZ

Sun Jul 13, 2014 10:09 pm by Dash

Nombre

: Videl

Versión del Char

: Beta

Versiónes de Mugen

: WinMugen, 1.0 y 1.1

Fecha de lanzamiento

: 13/07/14

Sonidos

: Inglés/ Japonés

Programación/ Codes

: ShinLucho

Sprites

: Dash

FX's

: Classic Open Source

Source Permission

:

Sprites

: Closed, para el char completo los dejaré Open u.u

Codes

: Open

Finalmente les traemos la beta de nuestro primer Char. Sé que ha pasado bastante tiempo desde que dimos a conocer el WIP, pido perdón por toda la demora :p

Bueno, como es una beta, el char es …



[ Full reading ]
Comments: 10
Naruto: Extreme Shinobi (Remastered: 640x480 - 1.0)

Wed Oct 23, 2013 6:57 pm by Dan Mt.
Hey folks, it's been a while.  I'm fine and doing well thanks God.
So with some free time, I decided to run an old idea.
Remaster the only Screenpack I released. It took about 25 days. So here we go:

- MUGEN 1.0 640x480
- All screens are animated (except Victory screen)
- "Interactive" font Menu
- Lifebars
- 1 stage (by Alexei)
- 2 chars (by Alexei)
- Game Over Screen
- Press Start Screen

Check out the read-me for info, credits and tutorials.

Menu



Select



For more screens and Info:
DOWNLOAD

God bless you and have a nice day.


…

[ Full reading ]
Comments: 5
Afiliados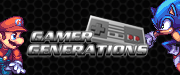 Sitios Amigos y Afiliados:
Most active topic starters
Top posting users this week
Statistics
We have 5634 registered users
The newest registered user is a1065752376

Our users have posted a total of 50105 messages in 5257 subjects